Our rented cabin in Nikkaluokta at Sarri AB was small but really enough. It included two bunk-beds, a kitchenette and a kitchen table with stools. In the service building near our cabin, we had access to a toilette, shower and a larger kitchen.
In the village center there is a beautiful mountain lodge with a restaurant and a small grocery shop. The shop sell some Sami handicrafts, food from the area and even hiking gadgets.
We had all our meals in the spacious and popular restaurant Skáidi and were blown away by the food quality, all so fresh and delicious. The carrot cake and the baguette with salmon were heaven and we often say that if nothing else, then those two only are worth a trip to Nikkaluokta.
To get a nice view on the village and the birch forest surrounding it, we climbed the biggest hill in the valley. On the hilltop a chapel was built 1942 and is used for different religious activities by the Sami people.
We heard and saw many helicopters, with people leaving for or coming from Kebnekaise or the Vistas valley.
After two nights in Nikkaluokta, we took the bus back to Kiruna where we had booked a hotel room for one day.
Our clothes were not the freshest and cleanest, so we bought ourselves new shirts and hit the town.
The city was pretty small, but we enjoyed walking in the warm weather, doing some window-shopping and having a fika-pause at Café Safari.
Our visit to north Sweden ended the following day with our flight leaving to Stockholm. Filled with emotions, we agreed that this was the most interesting trip we had ever made and that we would probably come back to Kungsleden again some other time.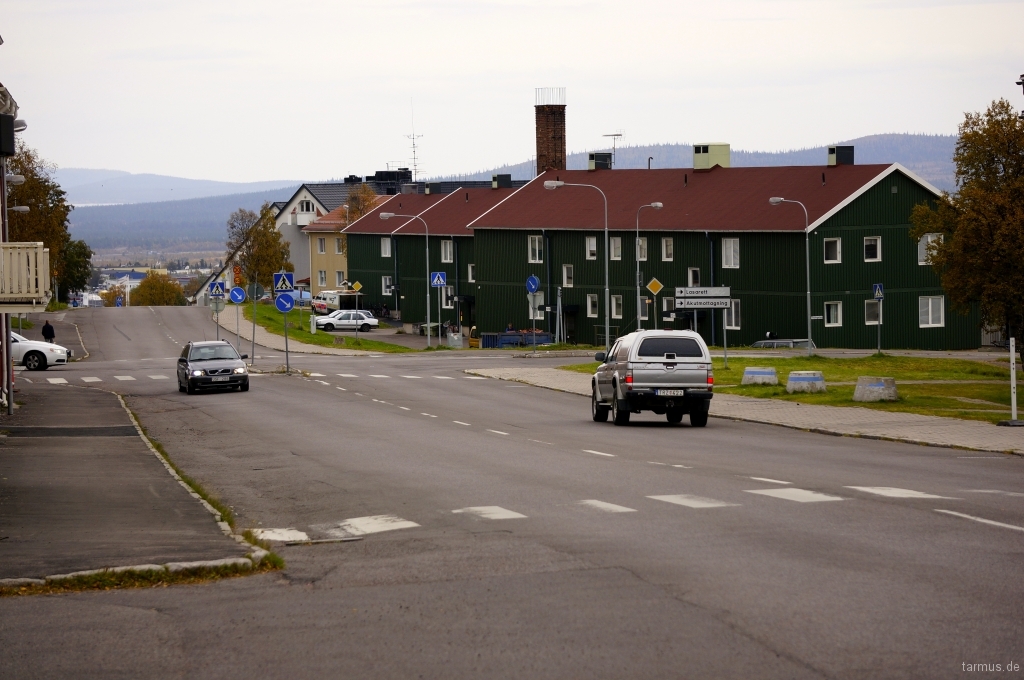 This post is a part of the following article: Hiking Kungsleden in Autumn